The Big Event is here and
HAPPENING NOW!
Now is the time to visit your local STIHL Dealer for great values on spring's hottest trimmers, blowers and chainsaws. STIHL Dealer Days is only for a limited time, so don't wait – visit your local Dealer today!
Find a STIHL Dealer near you.
Chainsaws Starting at
$159.95*
Blowers Starting at
$129.95 MSRP*
Trimmers Starting at
$129.95 MSRP
MS 170 Chainsaws Now $159.95*
5 / 5
"This is an easy to handle saw capable of taking on bigger challenges when they arrive."

-Jimbo871, Chattanooga, TN
BG 50 Blower Now $129.95*
5 / 5
"Great Product. Dependable and well built. STIHL has never failed me."

-Thomas11, Highland, IL
$50 off the FS-KM Line Head
Trimmer attachment after
purchase of powerhead.*
5 / 5
"I chose the KM 94 R because I like 2 cycle yard machines, its all the power and more than expected."

-Leslies1950, North Little Rock, AR
FS 38 Trimmer Starting at $129.95
5 / 5
"Most reliable gas trimmer I've ever owned."

-MikeW87, Mechanicsburg, PA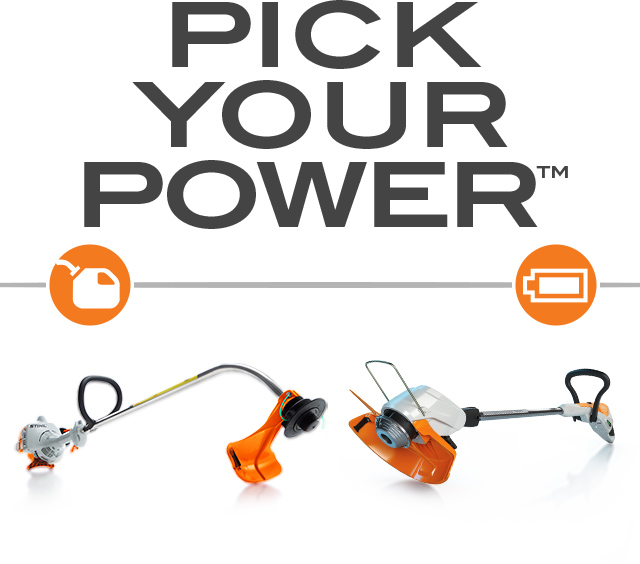 *MS 170 chainsaw is a $179.95 MSRP. BG 50 is a $139.95 MSRP.
Offers valid on purchases between 4/17/17 and 5/28/17 at participating dealers while supplies last. Not available in all markets. See dealer for details.

Review ratings subject to change. Check out all user reviews on the individual product pages.